Gastronomy
Tasting nature's treats
Agricultural advisor Stefan Muijtjens on the kitchen garden at Château St. Gerlach
Photography: Guy Houben
"In the past, it was common for an estate to produce its own vegetables. I still feel that every estate should have its own kitchen garden. The value of working with products whose origin is known, is huge. As the mines closed, the kitchen garden largely disappeared from the South Limburg hills. We simply lost the ability to recall how products came from the land. Unlike in convenience stores, beans differ in size and colour, red kitchen beets are covered in mud, which have to be washed, peeled and cut before they are ready for use.
If you take that extra bit of effort, your plate will be filled with quality. Vegetables and herbs use them immediately once harvested - whether it's lavender or lettuce. It makes people enthusiastic: not only the cooks and the guests, but also the waiters and locals. A kitchen garden like Château St. Gerlach's, maintained with the help of volunteers, creates a sense of community. That is exactly why it is called the 'WIJland' (we-land). A garden for all of us."
"If you take that extra bit of effort,
your plate will be filled with quality."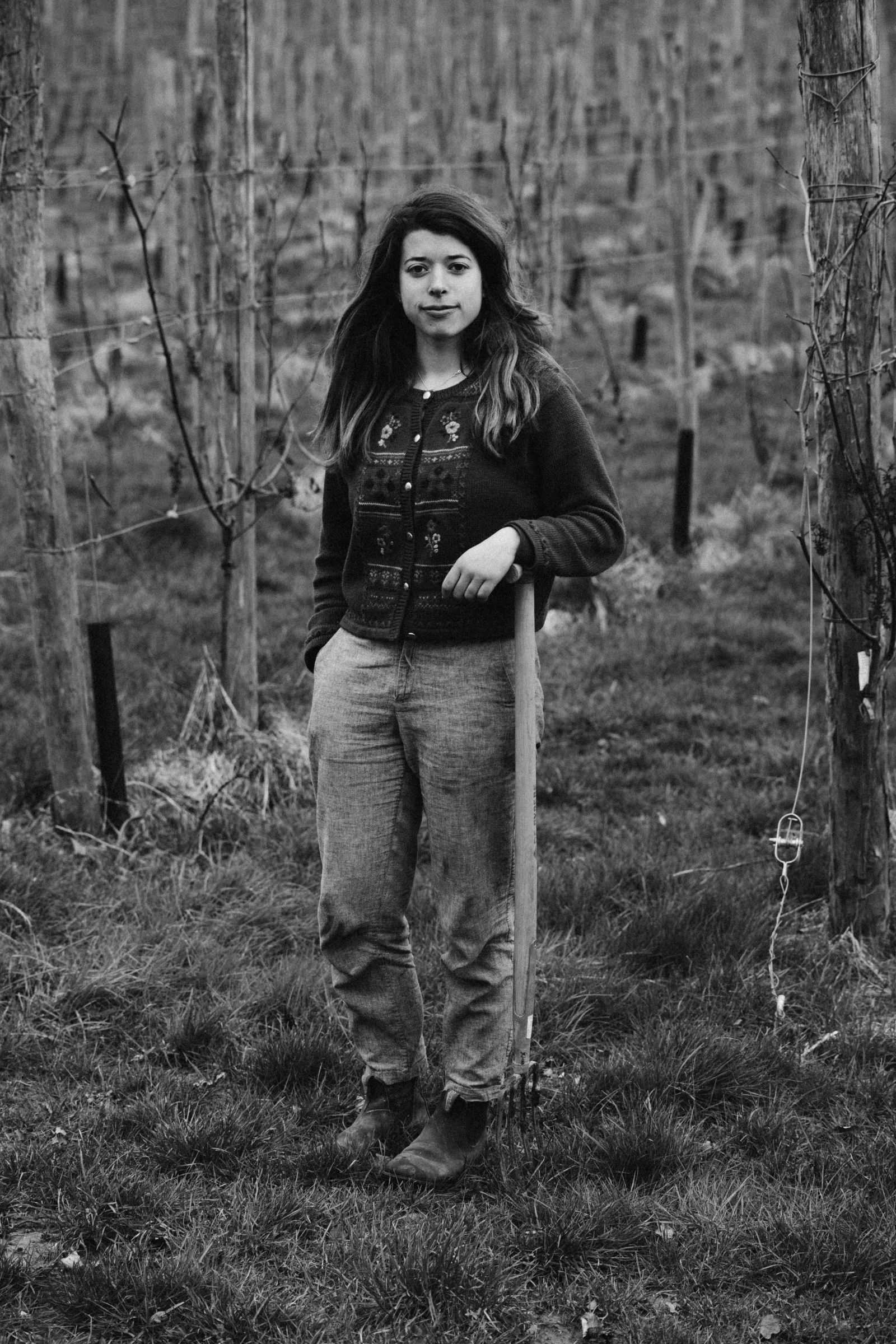 What better way to enjoy the Limburg land than getting your hands dirty? Throughout the year, we invite our guests to join us working in the kitchen garden. Take a look at the online pages of Collection or ask your receptionist for the next opportunity.
Gardener Elena Alves de Oliveira Neto is responsible for coordination and organisation of the kitchen garden at Château St. Gerlach.
"My favorite product from the garden
changes per season, but absolute favorites
throughout the year are the courgette flower
and the different varieties of beet."
Guido Le Bron de Vexela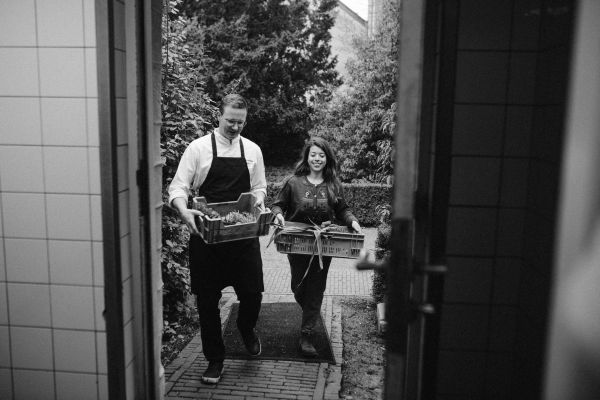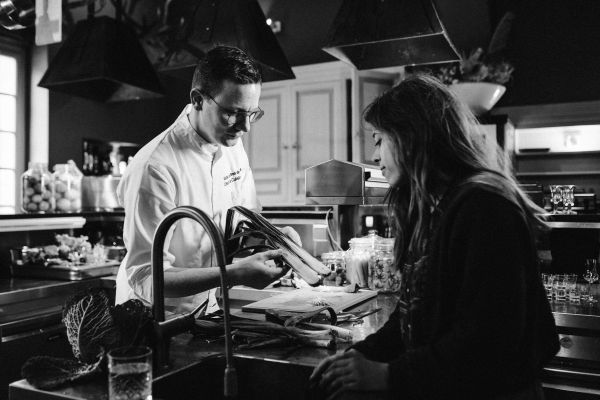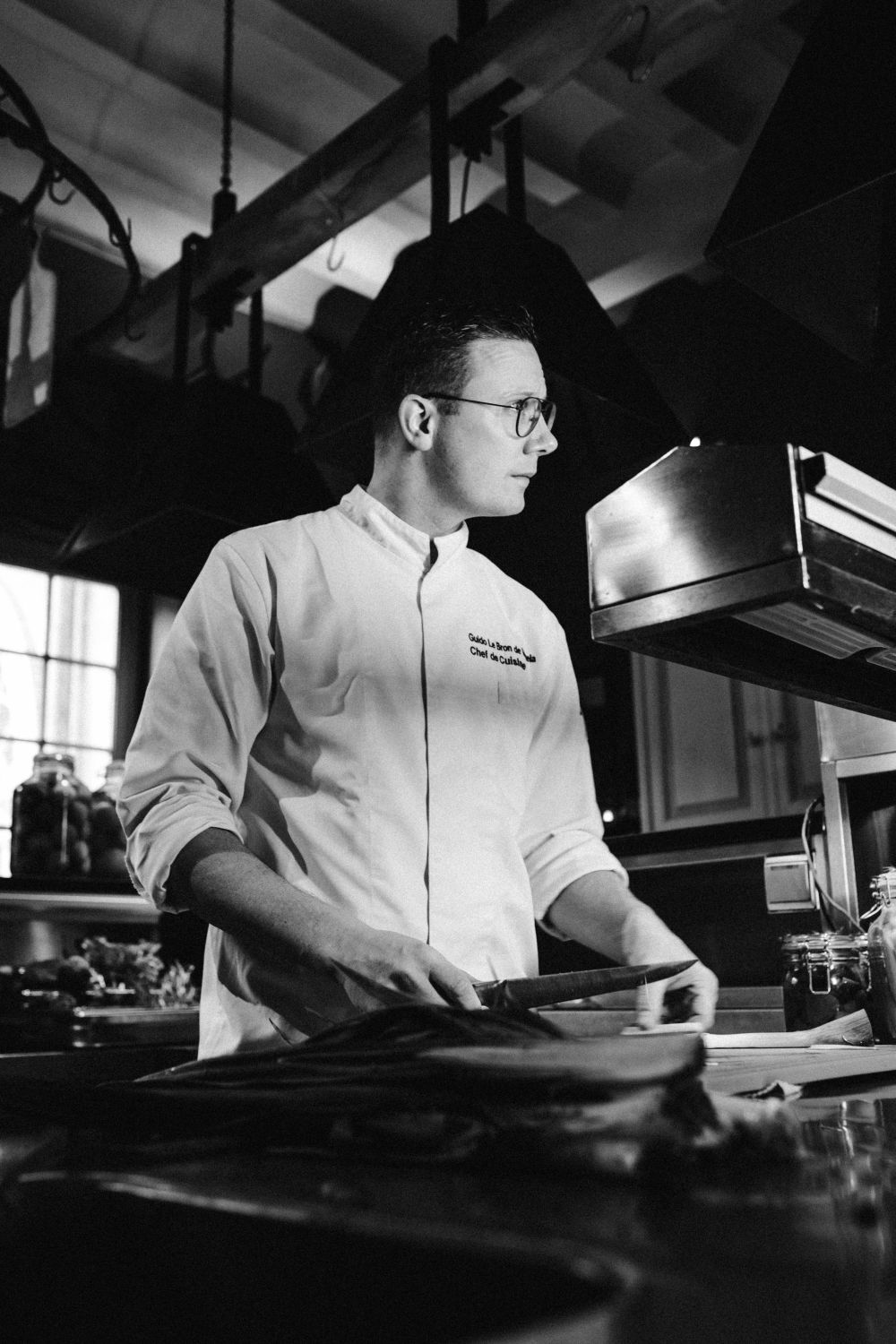 Guido Le Bron de Vexela, Les Salons' Chef de Cuisine is in the garden at least three times a week, selecting produce for our menu.