People
Robert Bisschof: From intern to maître d'hôtel.
Text — Renée Schmeetz / Photography — Guy Houben, Chantal Arnts
Eight years ago, Robert Bisschoff, now maître d'hôtel of Château Neercanne, started as an intern at Oostwegel Collection. A keen reader and family man, he is committed to enriching his guests: "with our gastronomy and hospitality, we push the boundaries of the people who come here. Château Neercanne has some kind of mysterious allure that you won't find anywhere else".
"I've never been someone who plots his path beforehand. In my experience, good things will come your way when you are not planning for them to happen. That's what happened to me at Oostwegel Collection. When an opportunity comes around, I grab it. Since I started here in 2015, I took a step forward each year: from intern through chef de rang to sous-maître and, since 2021, maître d'hôtel. After eight years, it is still an honour to be working here."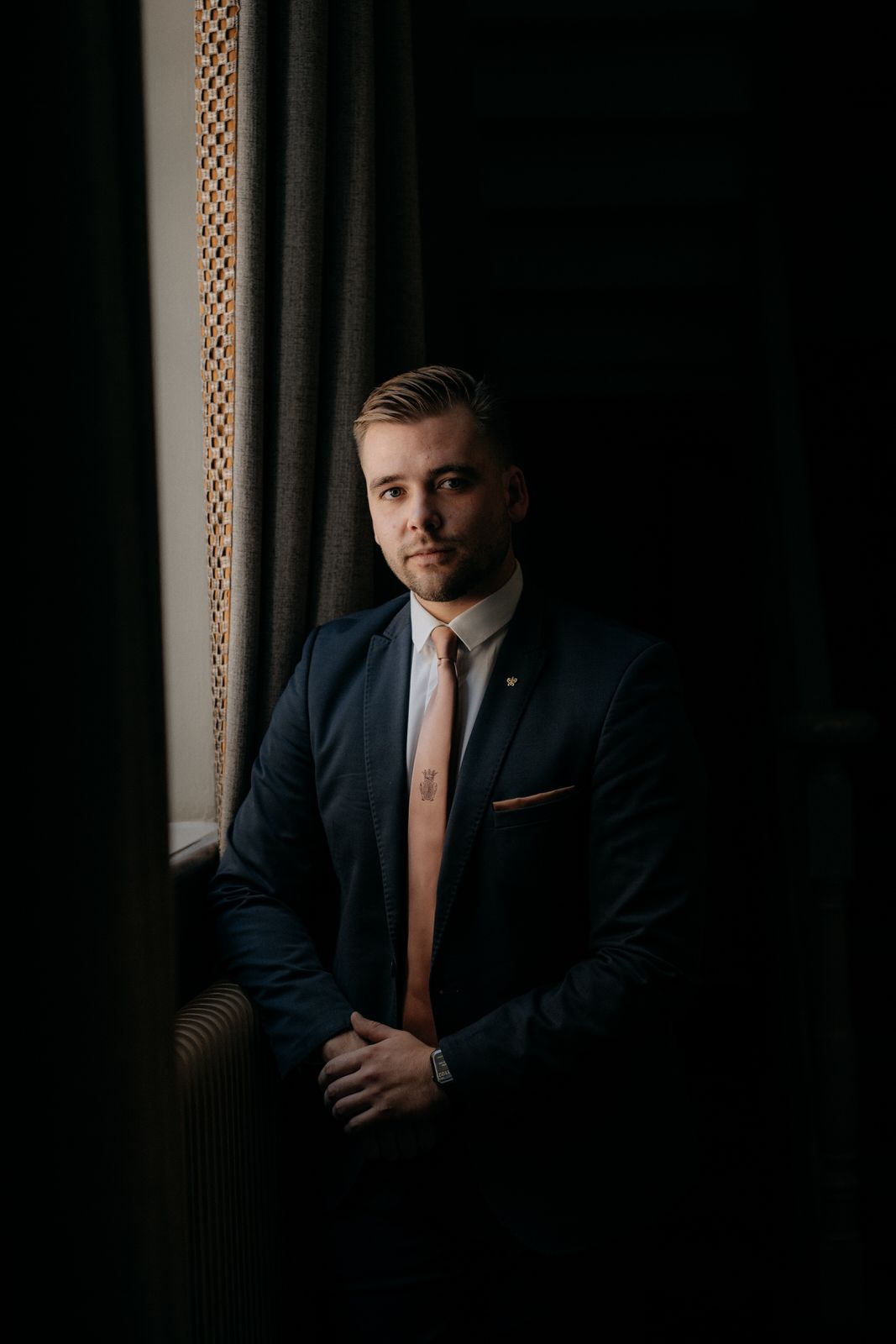 Two sides
"There are two sides to my job as a maître. On the one hand, I am the house's face for our guests. The pocket square they see in my jacket comes with big expectations. At the same time, I am also a leader for my colleagues. As maître, one should be a driving force in the team instead of letting others do the work. I am at the forefront of the battle and want to lead by example."
Top sports
"When guests arrive at Château Neercanne, I am the first person they see. I welcome them and make conversation. Then the top sports start: we have to make sure to provide visitors with the ultimate gastronomical experience. Great service often hides in small gestures: pouring a complimentary half glass of champagne, replenishing the bread, serving an aperitif on the house on birthdays. We want our guests to feel special."
"After eight years, it is still an honour to be working here."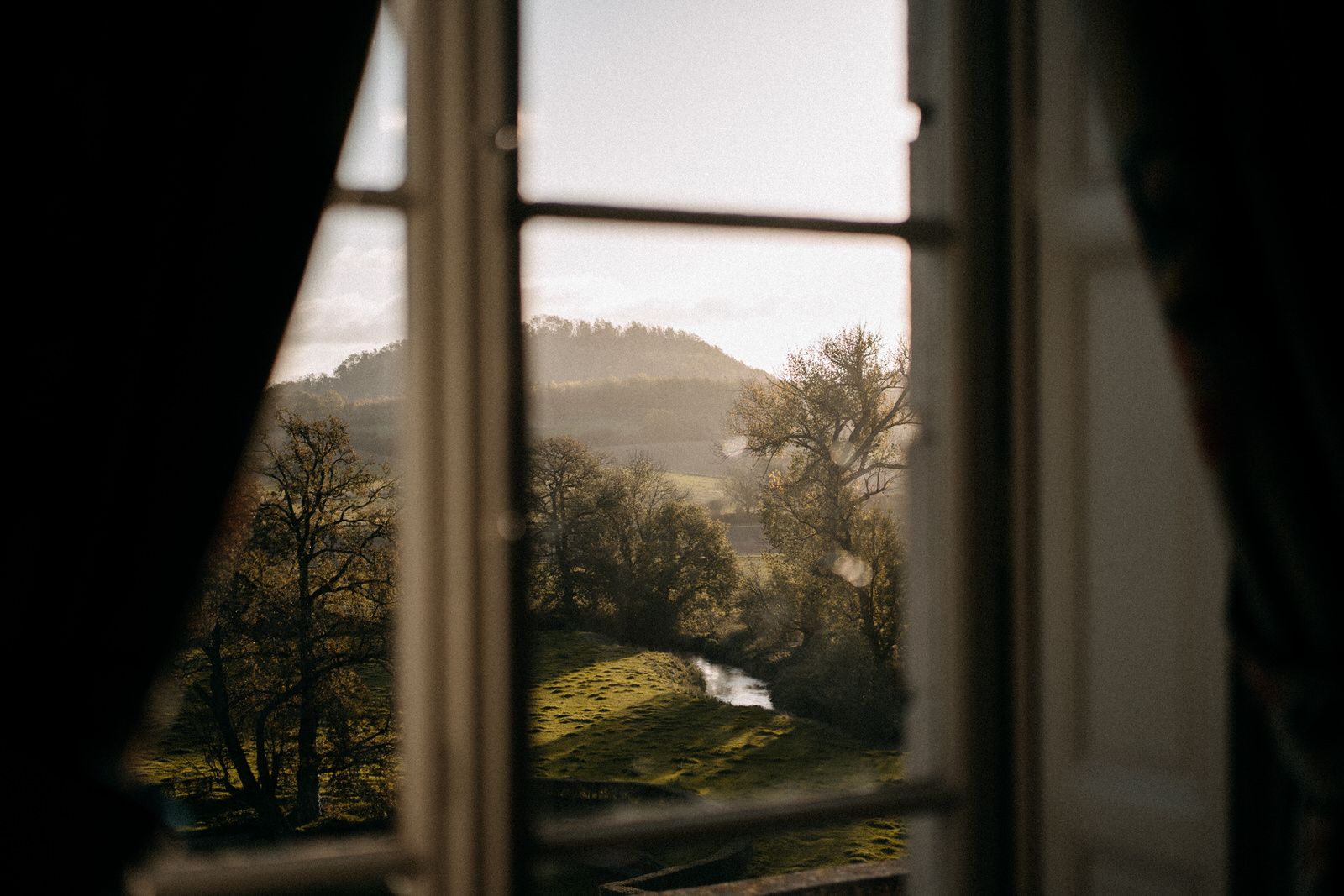 Dance
"Other restaurants sometimes experience a conflict between kitchen and service, between in front of and behind the scenes. Here, that connection is very good; we are two peas in a pot. Seeing the serving in the restaurant is like watching a dance, it flows very naturally and intuitively. The team is attuned to each other. When I make eye contact with someone, they know exactly what I mean."
No concessions
"I give everyone their own task, their own responsibility. It makes people grow in their position. I often like to say: 'any mortal can signal a problem, but solving it will make you immortal.' No concession can be made on the quality we deliver, that's why I love structure and regularity. Ultimately, we want to earn a Michelin star, and that means we have to consistently perform on a top level."
"The team is attuned to each other. When I make eye contact with someone, they know exactly what I mean."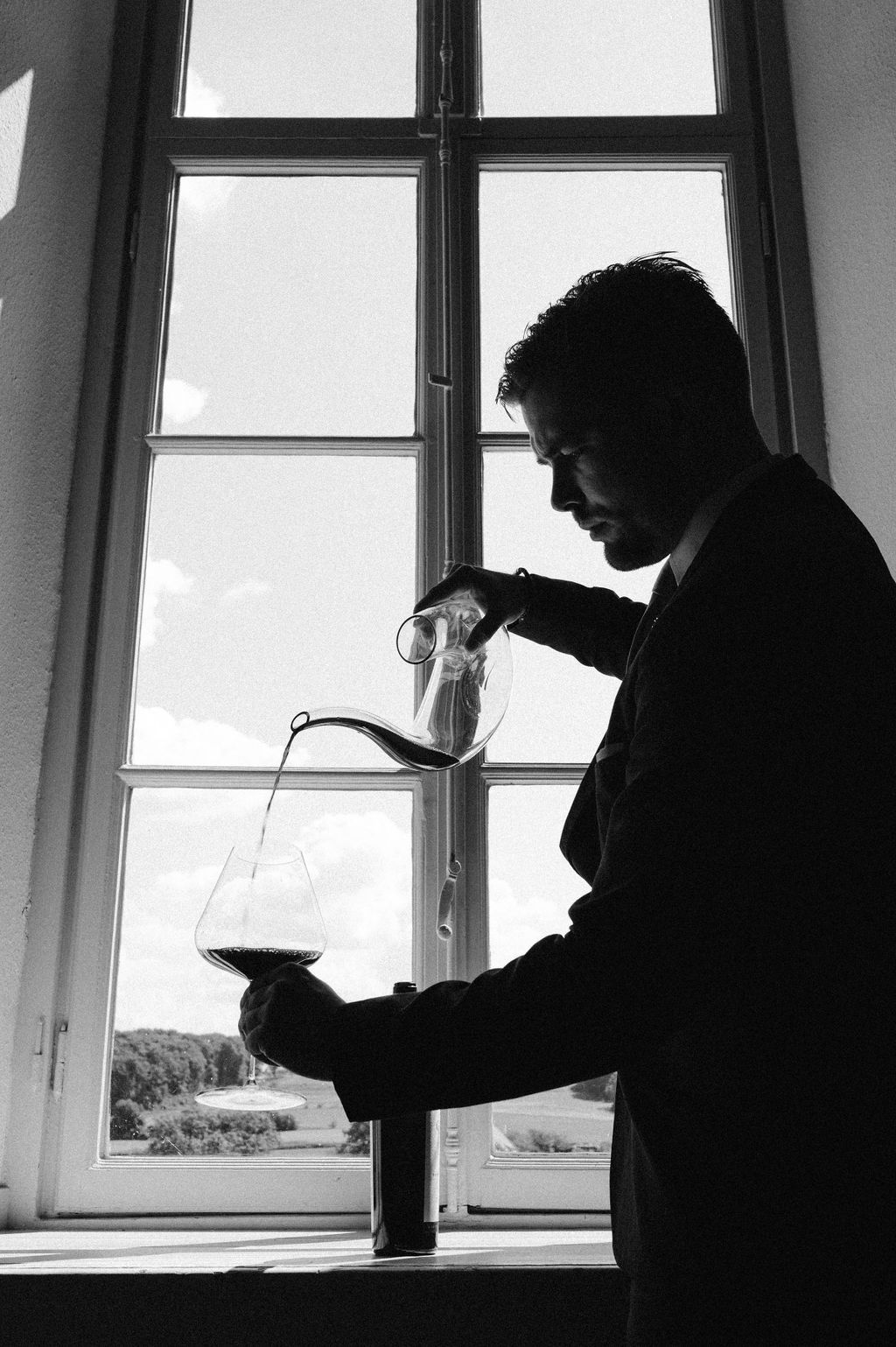 Unique personalities
"All kinds of unique personalities work here, together they form one beautiful whole. All our employees are different, but I hope I can teach them the same mindset. We don't work with each other, but for each other. If one of the team members slows down, it means someone else has to run faster. It's important people realise that."
Precious moment
"Last summer, on a very busy day I experienced my most precious moment at Château Neercanne. All of a sudden, rain started to pour down while all the tables on the outside terraces were set. Six of our chefs dropped their work in the kitchen and ran outside to help us clean up. That really brought a tear to my eye."
"I like coaching people and making them shine."
A good work-life balance
"I hope my colleagues will later look back on their time at Château Neercanne and think: 'what that Bisschoff did for me, I will never forget.' Hospitality can be hard work, but you get a lot in return. Every year, staff members get the opportunity to follow a training or a course. Everyone has one weekend day off, the work-life balance is good."
Shine
"I like coaching people and making them shine. Mastering classic etiquette, for instance, is of great importance to me. Not to convey a certain rigidity, but to exude the right professionalism: not me as a maître, but the team of Château Neercanne should get the recognition and appreciation it deserves."
Explore our career opportunities