Image - Chantal Arnts, Words - Raoul Suijkerbuijk
Sustainable, inexpensive, healthy and guaranteed safe. Drinking water flowing from Dutch taps excels international high-quality standards. Besides, it is the most sustainable way to consume water. Although 400 million litres of bottled water are being consumed in The Netherlands on a yearly basis, the time has come to appreciate and normalise tap water consumption. Not only in our kitchens, but on every occasion where we can make a sustainable difference.
Water against waste
Here, turning on a tap and expecting clean water to flow from it is a given. At least that's how we experience it. With permanent access to clean water resources, it is our responsibility to embrace the circular water economy and rethink our approach to water use.
Prominent factors such as water overuse are pushing our planet's (water) resources towards crisis levels. As a foremost regional product, tap water contributes to our battle against water scarcity and decreases our resource-wasting way of life. By turning on the tap we can avoid the use of millions of plastic bottles and avert our rivers and nature from decomposed microplastics.
The world's best
Not overtreated and subject to very stringent biological and chemical safety standards, Dutch tap water is excluded from chlorine and is safeguarded through strict monitoring. The purification process ensures our drinking water has a better taste, less corrosion of pipework, and fewer harmful compounds being formed with chlorine. Resulting in a more sustainable handle of water, minimising energy consumption, and water quality at global top-tier level.
"Using Dutch tap water instead of bottled water has an incredibly positive impact on our environmental state."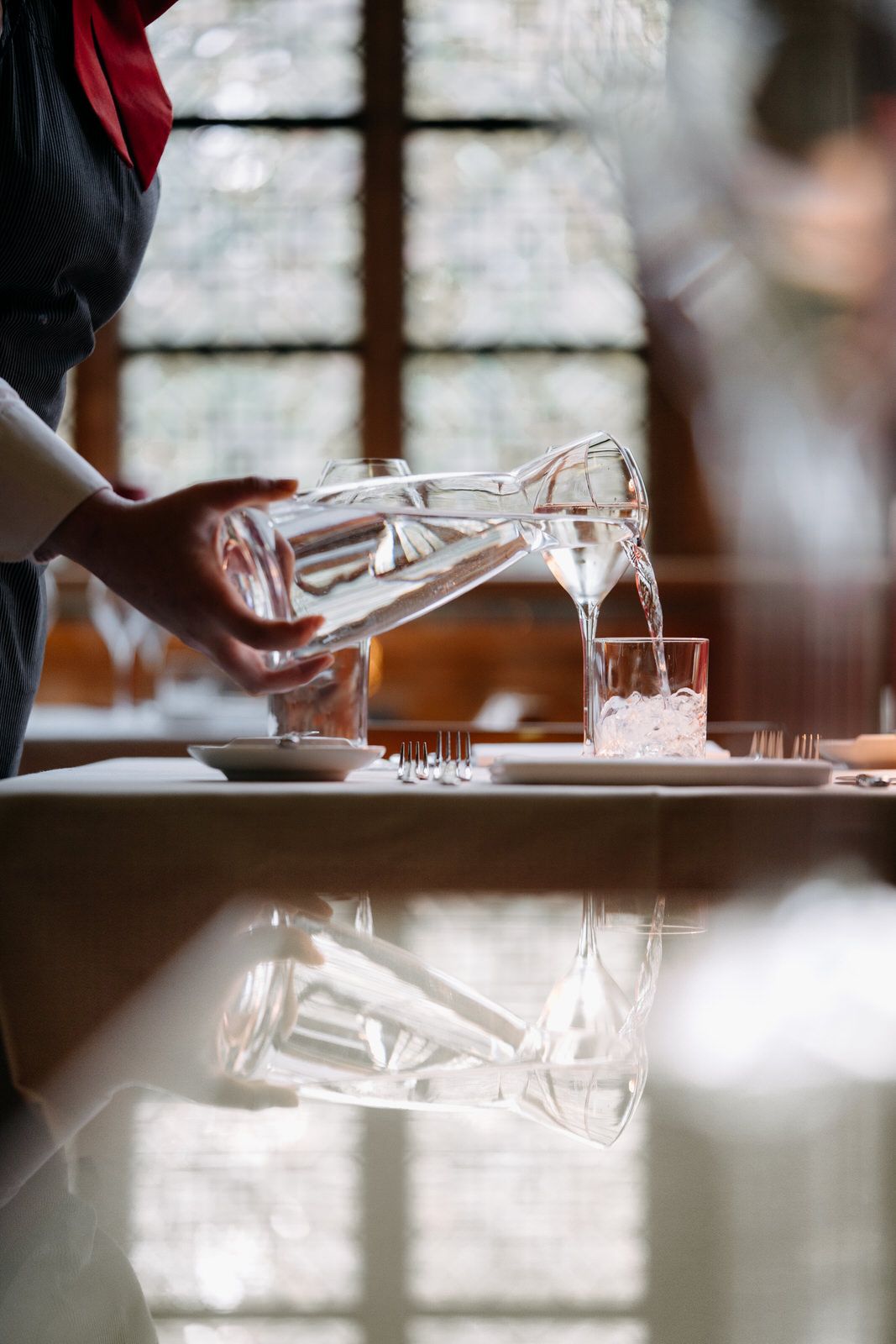 Make your choice
It is no secret that bottled water has multiple negative impacts on our environment. From bottling and shipping to cooling in a refrigerator. Bottled water affects the environment in multiple ways and on myriad levels, by requiring significantly more energy and creating a notable amount of plastic waste. Choosing to drink tap water instead of bottled water causes a crucial reduction in carbon footprint and creates a positive environmental impact.
Bottled harmfulness
Being 3,500 times more damaging to the environment than tap water, the annual production of bottled water accounts for no less than 2.5% of the world's oil production. The impact on our ecosystems and biodiversity is enormous. Waste from bottled water in the environment poses a great danger to multiple species, such as birds, fish, and marine mammals.
Plastic, plastic, plastic
Drinking a litre of bottled water each day means ingesting tens of thousands of particles of microplastics. Out of 259 bottles of water, New York University researchers found that 93 per cent of their examined bottles contained multiple microplastics, equating to about 325 parts of microplastics per litre of water.
Polluted production
Using Dutch tap water saves tons of CO2. Bottled water has to be produced, filled, transported and cooled, necessary production processes that emit tons of CO2. Researchers even pointed out that bottled water production is up to 2,000 times more energy-intensive than tap water.