Pieces to be cherished, loved & preserved
Words: Chrissy Gunn
Celebrated Dutch fashion designer Jan Taminiau has elevated fashion into an art form. The designer explains that fashion is design, art & architecture all in one. It is not designed to be a seasonable, disposable product. It is designed to add a valuable piece to the curated collection of each customer. To fortify his collection, Jan Taminiau has recently collaborated with Kruisherenhotel Maastricht as the exceptional location to exhibit his latest work.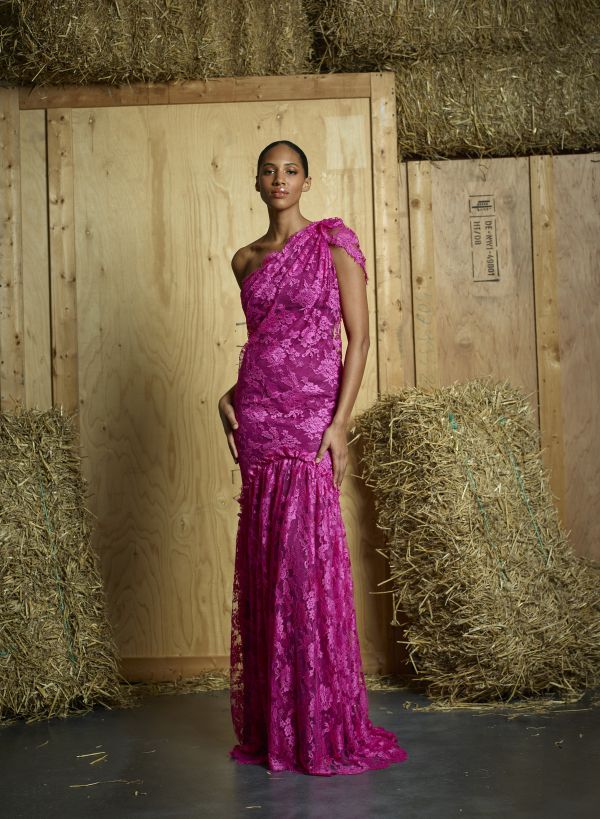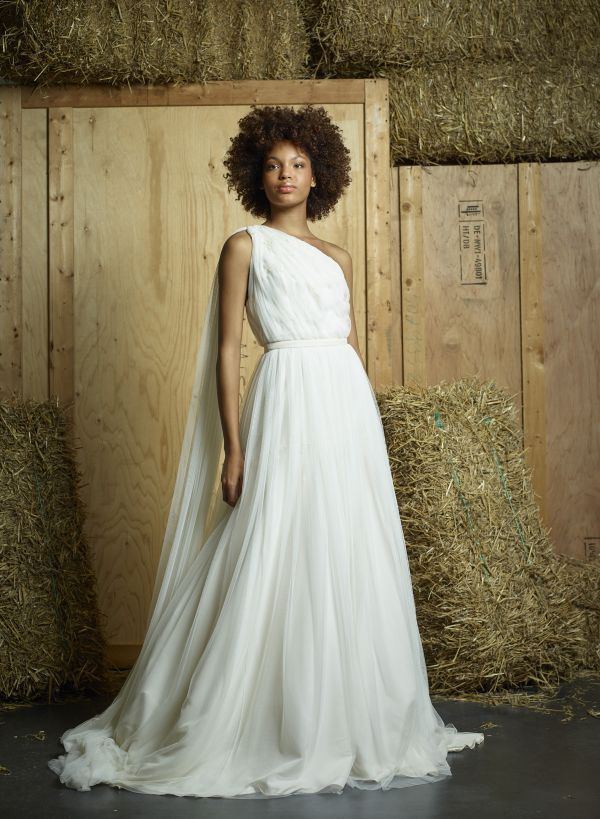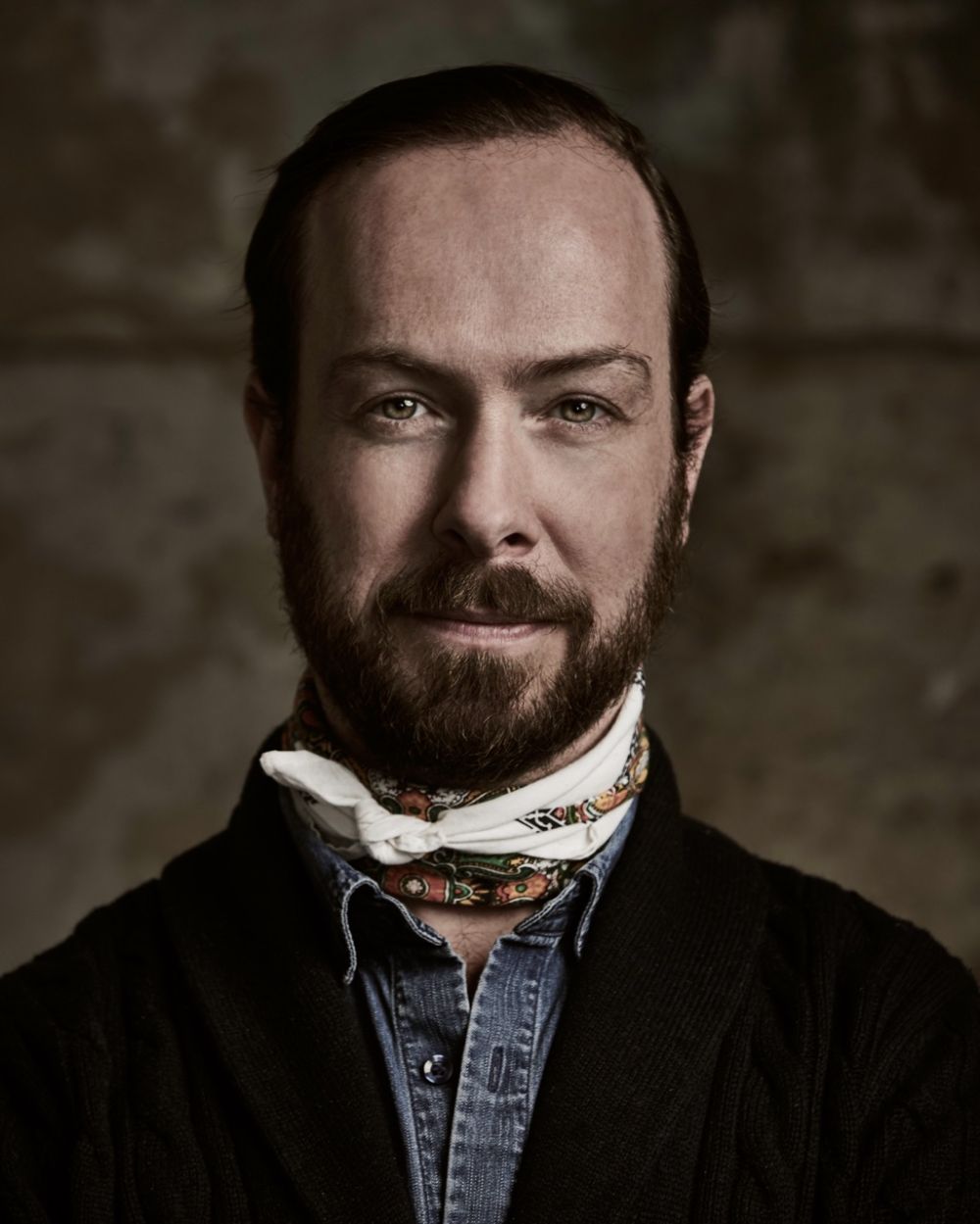 Heritage in fashion
Jan Taminiau gets inspired by life itself. By living. Intensely. It connects him to the past as much as it does to the present and the future. The designer's personal life experiences are deeply entwined with the past and with heritage. With his mother and grandmother in antiquing, Jan Taminiau's values for cherishing 'the old' were instilled from an early age. A beautifully crafted, quality piece, made to last – that is a true piece of antique. The value increases over time as the piece writes its history and collects its traces. "I look at fashion in the same way as I look at antiques. My haute couture works are handcrafted, detailed designs that are brought to life by the wearer, around whom I craft the garment. Bringing shape into the void. Bringing art to life. The piece is created to be loved and cherished by the wearer, the customer." The designer explains.
Another great source of inspiration for Jan Taminiau, is nature. "When you take a closer look at nature, you will see that everything is already there. The symphony of an insect for instance. When you compare the insect to modern art – the bright colours, the patterns, the shapes, the material – this is what you would see in a museum. When you open your eyes to the beauty of nature, and you are willing to let yourself truly see, you will not see the ugliness of an insect. You will see its beauty instead." This is the kind of beauty that inspires Jan Taminiau's work. Like the leaves on a tree. "In a perfectly aesthetic world, we will draw exact replicas of the same shape of leaf to create a tree. When in reality, when you take a closer look at nature, each leaf on a tree has its own tonal palette, its own unique shape. Just like people." This is what Jan Taminiau embodies in his work. Unique, high-end garments that represent the individuality of the wearer.
"Fashion is designed to add a valuable piece to the curated collection of each customer." – Jan Taminiau
Preservation & sustainability
Just as there are many art forms, there are many forms of fashion. As a couturier, Jan Taminiau does not make 'fashion' in the commercial sense. Fashion is a concept of which the primal value is that it fades. To the designer, a fashion collection should be like an art collection. His total collection is his 'body of work', but the customer curates their own collection. This is what makes his work exciting. "If I could fully dress my customers in my own work, there would be no challenge. It's the same as when you visit an exhibition or a museum – when you are looking at a body of work, you are looking at the voice of the curator. At their personality. When the voice is present, it makes for a successful show." Jan Taminiau strongly feels that we should all become more aware of the fact that we are all responsible for our own collections and for their preservation.

The latter is a primal concept in Jan Taminiau's work. There is no waste when a piece is custom-made and old materials are reused. Overproduction has always been a foreign concept to the designer – it shows no respect for the maker. "Cherishing and loving your possessions is of great importance. If you approach fashion from a more humane point of view, that a piece is created by hand and with love, you will increase its worth. You will feel the lovelessness in a piece that was produced fast and cheap. If you can buy a dress at a low price point, someone else along the [production] line has paid the price."
The drama of haute couture
When it comes to haute couture, there is a certain drama to the process of getting dressed. The dress is created around the body – the body becomes the canvas. "In the old days, creating custom-made dresses and dressing up the customer was an everyday occurrence. Today, it is quite a rare experience." The day he got to experience that true kind of drama of 'getting dressed', was when Jan Taminiau got to dress modern-day Princess Maxima in a royal blue dress. According to Jan Taminiau, this is the kind of thing you dream of happening as a child. "When I would make up a dress, I would imagine the dress to be for a princess to wear to the ball. When those two worlds – the dream of the past and the reality of the present – collide, that is something very surreal." As a young man, Jan Taminiau would frequently visit museums and exhibitions. The large, royal paintings left a great impact on him and inspired his work. "Perhaps in a hundred years from now, another youngster will be inspired by the works of Jan Taminiau."
"When I would make up a dress, I would imagine the dress to be for a princess to wear to the ball. When those two worlds – the dream of the past and the reality of the present – collide, that is something very surreal." – Jan Taminiau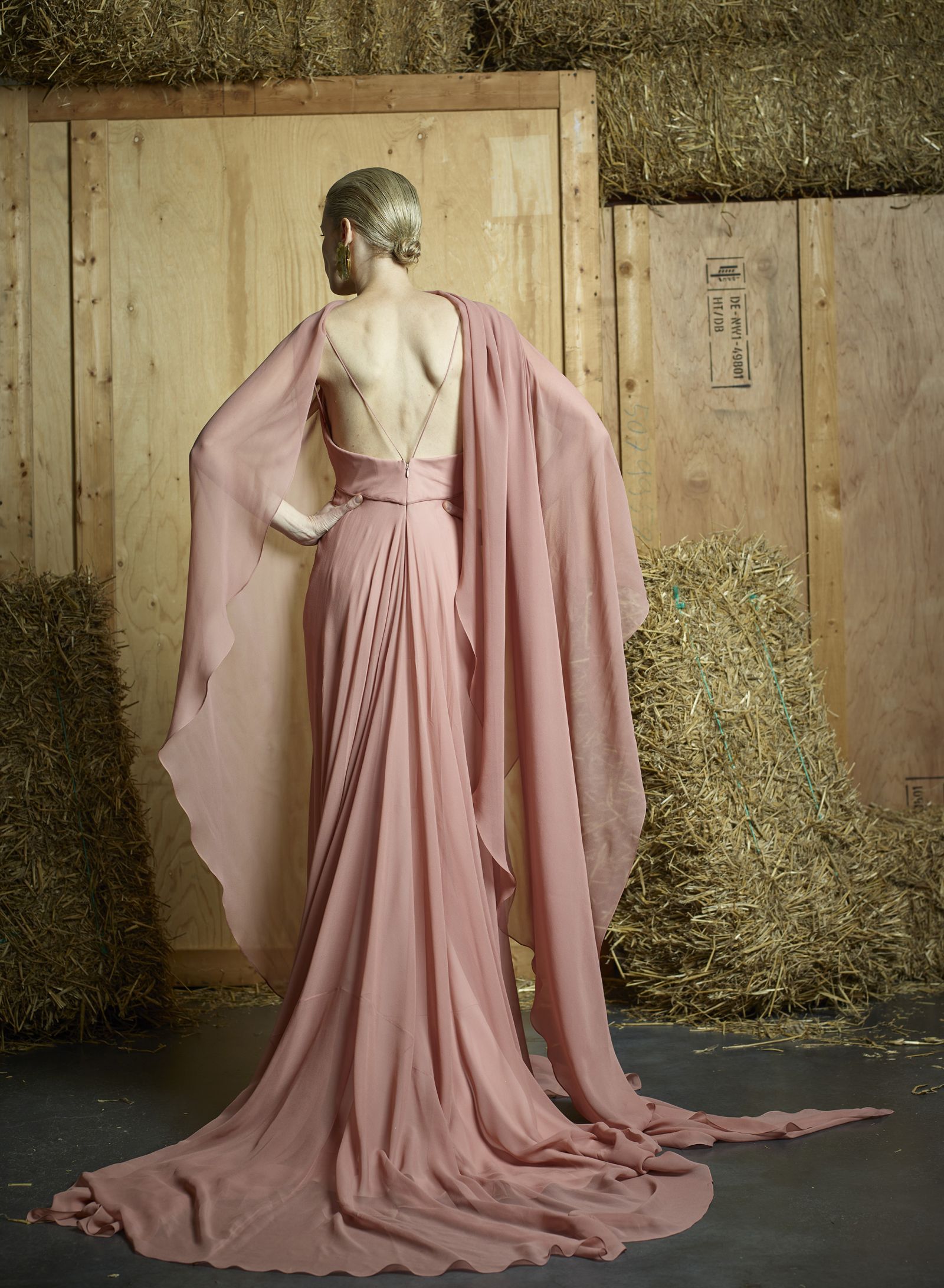 When heritage comes together…
As a designer, Jan Taminiau is always looking for ways to fortify and empower his collections, by placing them in a surrounding that complements his body of work.
"In modern-day times, the hotel as a concept has greatly changed from its former status. Nowadays, it is easier to walk into a hotel as the lobby has become more of an active space. A hotel is a wonderful place for a cup of coffee, as you can taste the international allure of a city just by being in a hotel."
This inspired Jan Taminiau to exhibit his latest work in Kruisherenhotel Maastricht, in which his collection was on display and for sale at from 26 to 30 October 2022 in a 'Pop-up Shop'.
An exceptional experience: it is the first hotel ever to display a collection of Jan Taminiau.
Kruisherenhotel Maastricht is one of Jan Taminiau's favourite buildings in the south of the Netherlands, for the particular reason that the Oostwegel Family treats its buildings the way Jan Taminiau treats his clothes – they cherish, love & preserve.