Places
15 th edition Art in Valkenburg
Enjoy sculptures and paintings framed by a unique setting
In the park and gardens of the estate of Château St Gerlach, beautiful works of art by (inter)national artists can be viewed all year round. Take a walk through the greenery and be surprised by the great diversity of sculptures. In March, an indoor exhibition of Kunst in Valkenburg in the cloister of Château St Gerlach and the treasury of the Gerlachuschurch can also be visited temporarily (from 11 to 26 March) during the weekends.
KIV Inside
Enjoy the unique art exhibition in the cloister of Château St. Gerlach and the treasuries of St.Gerlachuschurch. During the exhibition, you can admire high-quality sculptures and paintings by renowned artists from the Netherlands and abroad. KiV Inside starts annually during the opening weekend of the TEFAF in Maastricht. The art exhibition can be admired during three weekends in March (11/12, 17/18/19, 24/25/26.03).
Entrance is € 7.50. Youth up to 12 years free entrance.
www.kunstinvalkenburg.nl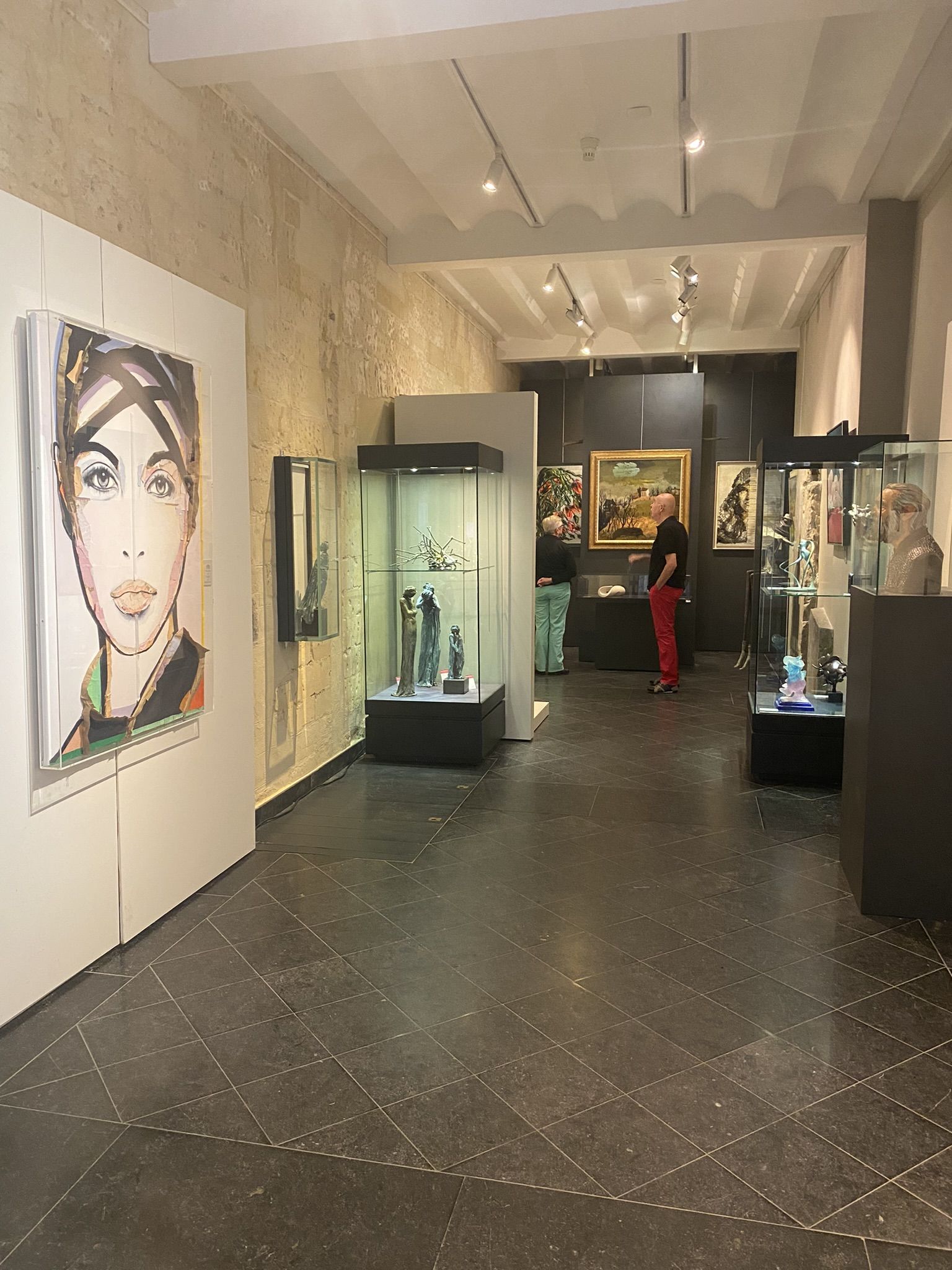 KIV Outside
KiV Outside is a changing exhibition of more than 100 outdoor sculptures, which can be admired all year round on the estate of St. Gerlach. Enjoy the special sculptures made of different materials (wood, stone, plastic, terra cotta, steel, etc.), which are scattered in the park and gardens of the estate. KIV Outside is
open daily and free of charge.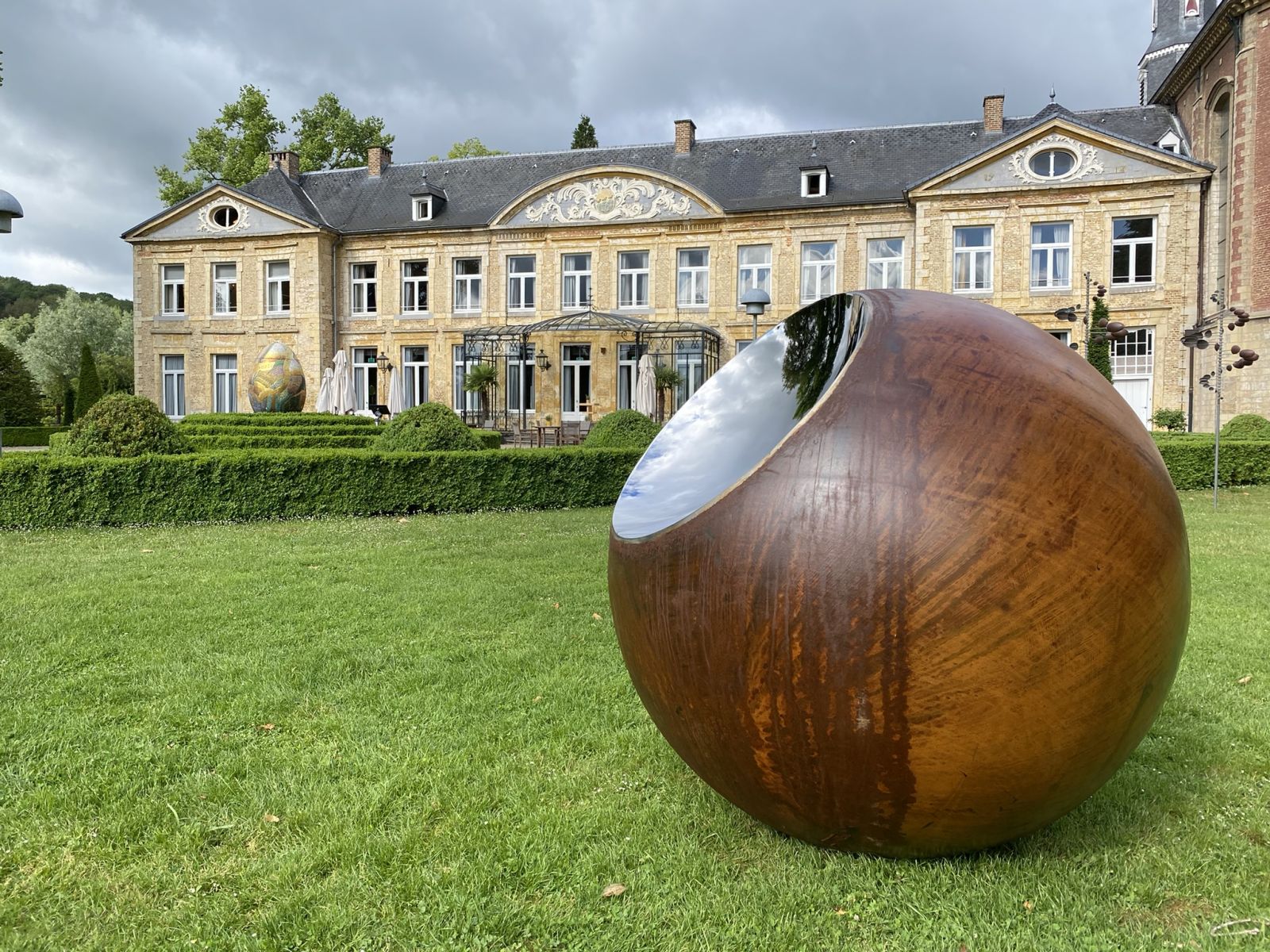 Initiators

KiV Inside & Outside is organized by Marx & Marx Limburg Art and Giardino Gallery & Sculpture Garden in collaboration with Château St. Gerlach. In addition, some guest exhibitors (Oggetti Objects & Art, Marieke Russel and Marionne Ernst) present some of their artworks at KIV Inside.
Marx & Marx Limburg art specializes in Limburg-related art from the past hundred years. They exhibit paintings and sculptures by, among others, Paul Beckers, Harry Schroen, Charles Eyck, Sjef Hutschemakers, Patrick Creyghton, Wil van der Laan, Jo Ramakers, Lei Molin, Gene Eggen, Aad de Haas, Hans Truijen, Geert
Verstappen and Kieta Nuij.
Giardino Gallery & Sculpture Garden has an extensive collection of sculptures by internationally operating artists. Works by Ingrid Paulussen, David Gerstein (IL) and Christiaan Lieverse (NL) are on display. There are also works by Ronald A. Westerhuis, Ans Pullens, Astrid Huisman, Sjaak Smetsers, Babette Degraeve (B),
Petra Dorst and Karin van de Walle.
More Art on the estate: Mayor Quicx
In addition to good coffee and a delicious lunch, you can also enjoy art on the wall at Mayor Quicx. The initiators of KIV present changing art exhibitions with a "Limburg touch" in Quicx. The most beautiful examples of various art movements, on the wall at Quicx. That little moment of happiness, enjoying a cup of coffee, a delicious lunch and a selection of exceptional works of art from the corner of your eye.